About Us
Sun City Solar servicing The Midwest since 2006.
Did you know: Sun City Solar sold and installed the very first renewable energy system in the Midwest.

Locally owned and operated Sun City Solar – the leading supplier and installer of quality solar systems in the Midwest. With over 30 years of electrical experience and full solar accreditations we are committed to providing simple and effective solutions for families and businesses who are concerned about the rising energy costs and climate change.
Established in 2006 Sun City Solar is the longest running solar business in the Midwest, we are one of the ten longest established Solar Businesses in the whole of WA. This is an important factor to consider when choosing your Solar installer – we will be around for the long run to honor our work and warranties. We will assist you with your solar needs from start to finish and will look after you long after the installation of your system.
We are invested in our local community which is demonstrated by:
Employment, training and development of local people
Providing learning opportunities for our local schools and TAFE
Supporting the local community through sponsorship and donations to charities and events.
Winner of the Midwest Chamber of Commerce Business Awards 2018 – "Excellence in Customer Service"
Electrical Contracts License: EC006671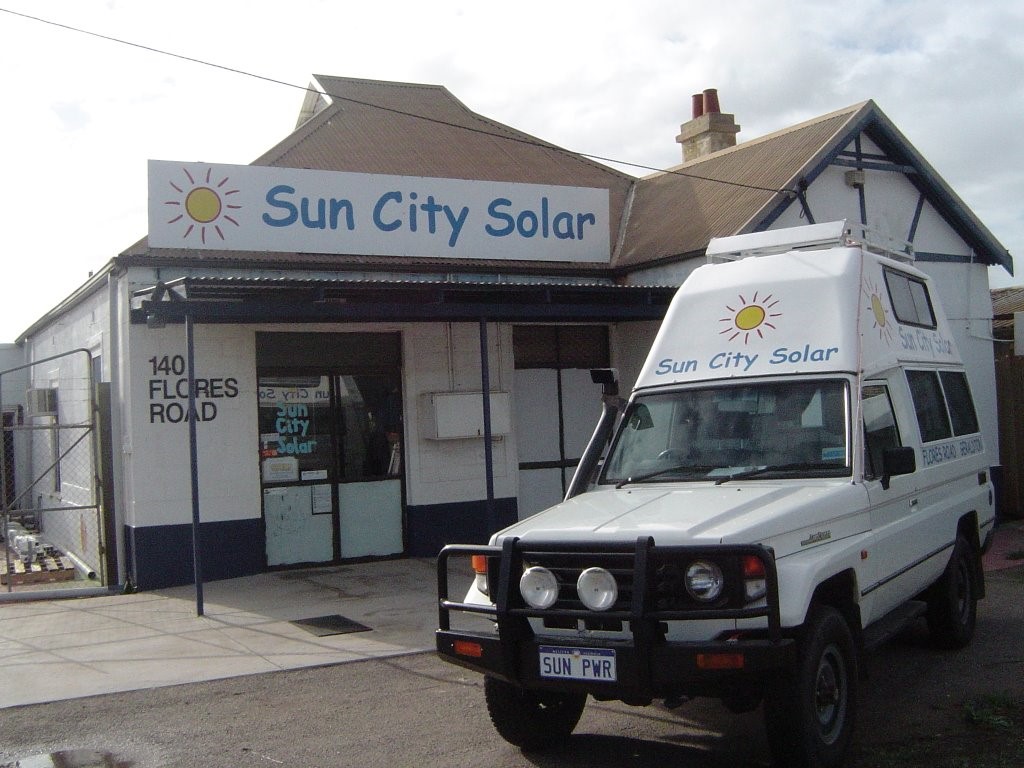 The original Sun City Solar shop in 2006

Talk to the team today, or request a quote below.