Off Grid also known as Stand Alone Systems work by generating DC electricity from solar panels. The DC electricity is then fed into a solar inverter and converts to AC electricity which can then be used to power appliances. Excess energy will be stored in the latest technology Lithium Batteries to create power for your usage at night-time. Depending on your usage you may require additional power back up such as a generator.
Many people choose to go off grid because of the high costs involved to connect to the conventional grid in their area or because electricity is just not available in their area. Sun City Solar has designed and installed off grid systems throughout the north west of Australia, from the Kimberly's down to Perth and all the islands in-between.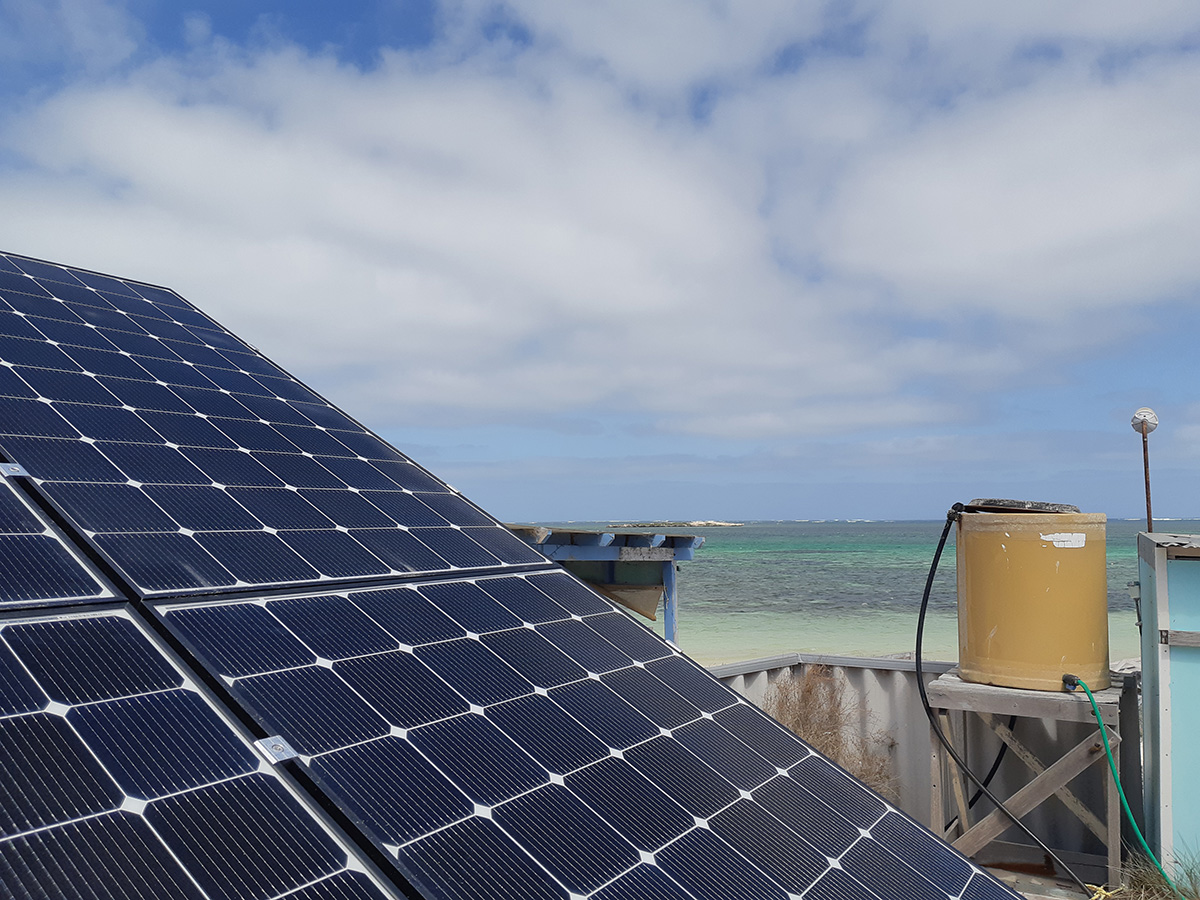 Our preferred off grid battery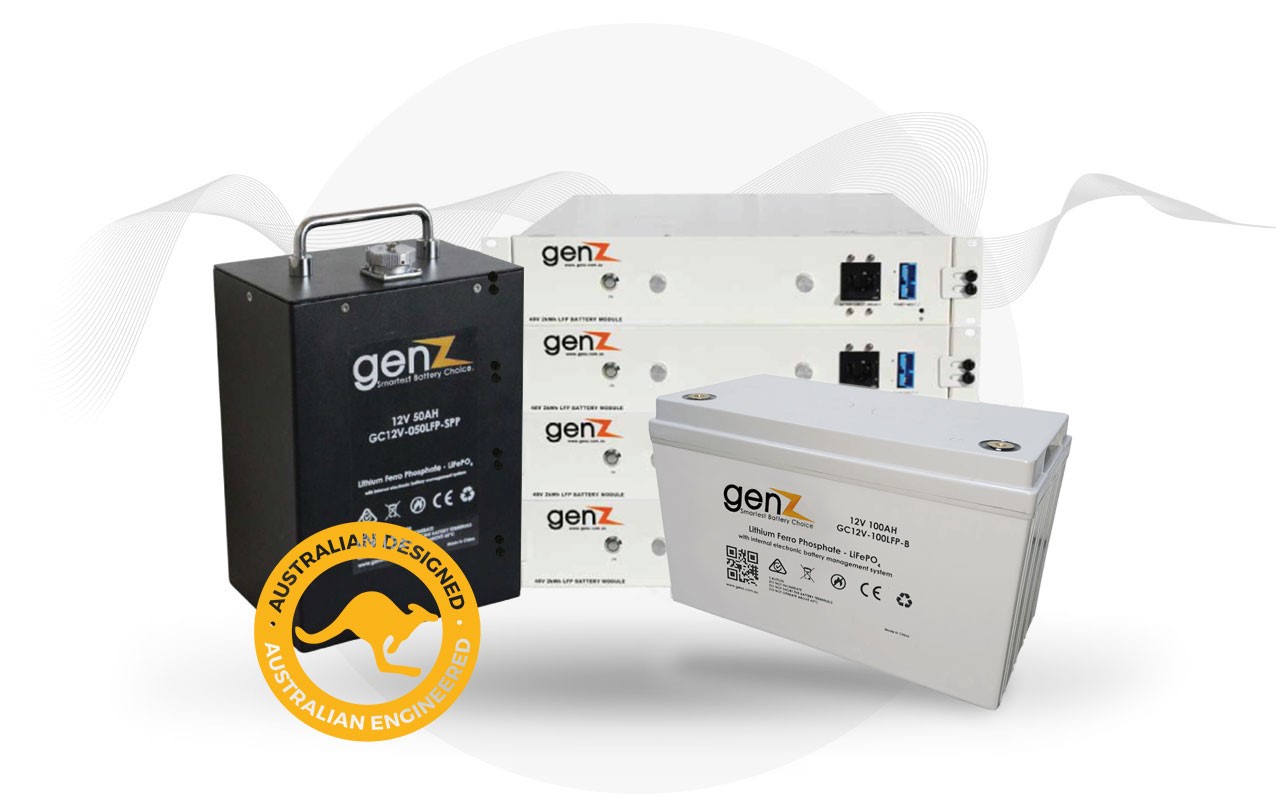 "At genZ we believe that LFP (Lithium Ferro Phosphate) technology suits Australian conditions where high temperatures, long maintenance free installation and rugged design are vital for performance in the field.
genZ battery modules are designed for storage of energy with a minimum use of space, while retaining performance and safety. Each module contains a Battery Management System (BMS) built-in for safety, reliability and longevity. Our BMS will react to any fault condition and will automatically reset once the fault has cleared.
Through QA tests and data analysis we have designed and built a range of LFP batteries that are uniquely tailored to suit Australian conditions, ensuring peak performance at higher ambient temperatures."
Black MAX – Shed DIY System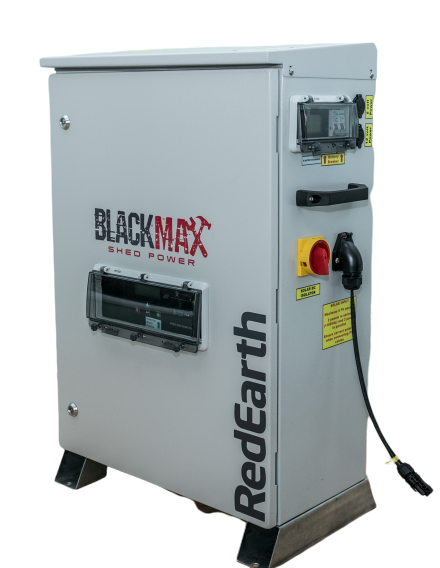 Robust enough to power or charge up all the tools and bar fridge, yet lightweight enough to not impose on the backyard, RedEarth's Shed System is perfect for use where its name suggests.
The ideal solution for those who want to power an outlying area that has no grid connect power. Black Max is the latest in integrated power standalone systems. Comprising of a lithium battery, solar PV charger that charges the battery bank, plus inverter to provide power to AC loads from the battery bank.
Talk to the team today, or request a quote below.